Rent to Own / Onspot Financing
At All Size Shed Co. we have a rent-to-own option available, through a company called
BLI
. Renting to own your building is a good option if you are tired of paying for your storage unit, and tired of traveling to and from to get what you need. With a rent-to-own purchase the building does have to be transported in fully assembled, and must remain portable. Payment amounts will differ depending on size of the building and the payment plan selected.
If you do not have delivery access or seek different terms, we are now proud to offer OnSpot financing through Heartland Credit Union
​
RTO Limitations
The building must be transported in fully assembled.
Can't be anchored to a slab with no floor.
We have three ways of transporting buildings, each have their own limitations.
Flatbed truck - Maximum Size 10X16, No Tall Barns
Low Deck Trailer - Maximum Size 12X24
Mule - Maximum Size 12X16, occasionally up to 12x24
If you have questions questions about how we transport buildings, give us a call or visit our
transport page
.
To learn more about BLI visit their website at
www.blirentals.com
OnSpot information can be found here
www.hcu.coop/loans/personal-loans/onspot-financing
Powered by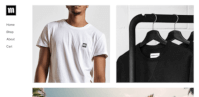 Create your own unique website with customizable templates.