Services /
Transport - KANSAS ONLY
---
We offer various forms of transportation services. We can do everything from in yard moves to moving sheds to an entirely new location. Sizing and access will determine the price of the move. If there is enough room to drive a truck in, and the building is 10X14 or smaller, we will use our flatbed truck. If access is limited we may have to use our mule and low deck trailer, no matter of sizing.
---
Flatbed Truck

$500 - Base Fee (2 hours of Labor)

$100 - Hourly Overage Charge

$2 - Per Mile (Round Trip)

*10Wx14L - Max Size

Low-Deck Trailer

$500 - Base Fee (2 hours of Labor)
$100 - Hourly Overage Charge
$2 - Per Mile (Round Trip)
Mule Available for Precise Adjustment

*12Wx24Lx12H - Max Size

Mule

*The Mule travels with our low-deck trailer and is useful for precise placement as well as in yard moves.

*12X16 Max Size
A $50 Callout Fee (nonrefundable) is due at the time of scheduling, this will apply toward your final bill. Please call us with any questions if your shed was not built by us or one of our local peers to ensure it can be moved using this type of equipment.
Disclaimer
*
All Size Shed will do their best as to see there will be no negligence in the transportation of buildings, however there are times that unforeseen things can happen during transport that can result in the damage of the building. Which may include loss or damage to: siding, shingles, trim, flooring
as well as other features on the building. Damage can also occur to the yard and other pieces of property. If damage occurs without negligence All Size Shed Co. assumes no responsibility to fix or replace damages.
Powered by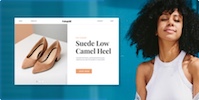 Create your own unique website with customizable templates.